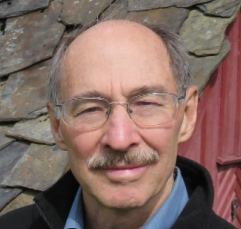 Hi y'all,
Sarah Kujawski here, daughter of Nature Camp Caretaker, Ventry Smith. Growing up, I heard all these stories of this place called Nature Camp. Dad never knew the "real name" (nor could Grama Lena remember where it was). Oh, but the stories I heard…
My appreciation for stories like Dad's meant that getting to talk with Walter Mehring was a delight! It was a pleasure to hear the admiration and appreciation for Nature Camp in his voice. I enjoyed learning of his personal and professional development through being a camper, a counselor, and a staff member.
Walter's joyfully disruptive excitement was palpable. He expressed his apprehension at coming to such an academic environment, such as Nature Camp, because he felt he was not the best student in terms of focused productivity. Walter came from a childhood brimming with peanut-filled pockets for the squirrels on family hikes, beautiful black snakes snuggled around his neck, and once, there was even a wild racoon tucked in amongst the children in the back of the family station wagon.
In the summer of 1958, his mother's friend, Mari Bolt, a member of the Virginia Federation of Garden Clubs and mother of a Nature Camper, arranged for a scholarship for Walter to attend Nature Camp. He spoke of mixed early memories, and understandably so. He expressed excitement at being at Camp as well as his apprehension that his wiggly, self-described scatterbrained self wouldn't be able to keep track of the required notebooks… not to mention the threat of not being invited back if said note-books weren't astutely kept and completed.
While Walter may have had to "work" at the traditional academia, he flourished at every hands-on, physical experience, and he soaked up the knowledge. For example, he used masonry skills observed during the progression of the Chapel when building the basement and chimney walls of his own house.
He loved the hikes, swimming in the sluice from Big Mary, and reveled in the songs and rituals at the end of the night such as the tradition of floating candles on the pool. Walter is credited with creating the tune for 'Thinking of Tomorrow', while Lisa Rossbacher wrote the words and Steve Eddins transcribed the tune as he knew how to write music.
After three years of being a camper, Walter hopefully wrote to Mrs. Schilling, requesting to be a Camp counselor. He received a very polite letter in return, encouraging more personal maturity. After receiving Mrs. Schilling's reply, Walter took a hiatus from Nature Camp not returning until he'd completed his BA, and a former high school classmate of his, Brent Heath, had become Nature Camp's Executive Director.
Though he graduated from William and Mary with a BA in Psychology, Walter still didn't feel that his future had any direction. He spent time in various jobs working with folks having intellectual and developmental disabilities, wanting to make the most of the college degree he said he earned by the skin of his teeth. While his jobs were certainly worthwhile, they just weren't fulfilling. Walter eventually left that world and went home to a little shack on his family farm and began working with his hands as a carpenter.
He was contented enough, and then one day he received a call from his little brother, Peter, about joining the Nature Camp staff. His very first year as a Nature Camp staff member was spent teaching wood properties and which tools to use. He and the kids he taught reveled in swinging axes, hammering chisels, and excitedly recognizing types of wood. Walter happily played the only three chords he had learned on the tenor banjo and singing away with Noel Carson. His second and third years were spent under Colonel Jack Reeves, as Executive Director, teaching wild foods and wilderness survival. The kids really "ate it up" and Walter honed in on the effectiveness of good listening skills.
Filled with a new confidence and sense of purposeful direction, Walter returned to school to become a Biology and Life Science teacher, and filled his summers and school breaks with building his own home. Once the house was mostly inhabitable, Walter returned to academia to become a Licensed Professional Counselor and continued teaching survival skills at Camp.
Walter is humbly and delightfully proud of his contributions to Nature Camp. Service Weekend was born out of the 1988 reunion, where
he noticed the buildings were in need of a little TLC. He recalls that very first Service Weekend being comprised of himself, Philip Coulling, Jim Brooks, and his brother Peter as they brought their tools and bagged lunches to the table. Under the careful care of Jim Brooks, Service Weekend has become what it is today. Also born out of that reunion in 1988 was the Nature Camp Foundation which now oversees Service Weekend. Service Weekend was a very organic way for those interested in Nature Camp to provide a very tangible contribution that they could share with generations to come. Service Weekends also allowed for relationships to be built among the many generations of campers, staff , and alumni working for the common good of Nature Camp's preservation and improvement.
Service Weekend also gave rise to Adult Session; old friends lamented missing their days as campers and thus, Nature Camp opened its doors to "grown-ups" for the very first time. Walter had the joys of sharing his hands-on knowledge and skills along with his joy of singing and music-making. Walter also was able to share the joy of creating things from all-natural materials, and oh, the things they made! Adult campers shared in the satisfaction of creating vine baskets, hand-spun helicopter toys, yucca sandals, cutting boards, Walnut walking sticks, bows and arrows, wooden jewelry and even stone lamps!
Woven throughout every memory and experience is the very important takeaway of finding himself as Walter Mehring, and the joyful disruption of a dawning self-acceptance and selflove. Walter credits Nature Camp with coming to honor his own unique set of strengths versus comparing them to others. Walter absolutely loves the enthusiasm Nature Camp instills in adults and children alike, and takes pride in the social diversity found among the many generations.
Nature Camp is a welcome change from "normal" everyday life, fostering an environment ripe for the development of a sense of self that kids and adults may never experience in their "regular" lives. How fortunate are we that so much of what is now integral to the Nature Camp experience has been a result of the joyful disruption of Walter Mehring's arrival through her gates!