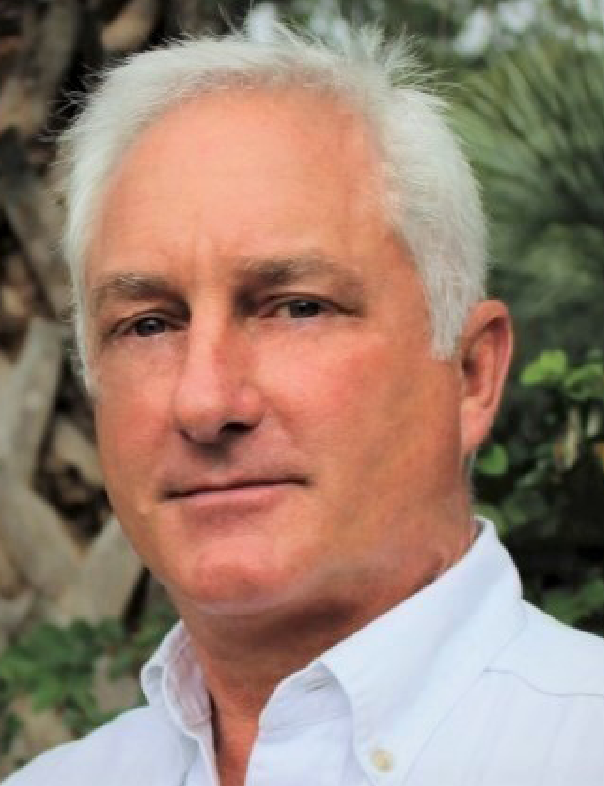 by Katie Keith
Darrin Duling has worked as a botanical horticulturist, landscape architect, and public garden administrator throughout the world. He received an Associate Degree in Horticulture and Landscape Design/ Architecture from J. Sargeant Reynolds Community College, in his hometown of Richmond, VA, a Certificate of Horticultural Training from the Royal Horticultural Society of Wisley, England, Diploma of Horticulture from the Royal Botanical Gardens in Kew, England, and a Master of Science in Pure and Applied Plant and Fungal Taxonomy from the University of Reading, Whiteknights, England. Even with all this education, he still attributes much of his love of botany, and plant
conservation sciences, to his time at Nature Camp.
Darrin had always been plugged into nature as a child and would spend his time as a youth in the woods often literally hanging out in the tree canopy. "Nature Camp took my love of nature and enhanced it a hundred-fold because it was a formal education set within a wonderful natural environment. The teaching tools were right there all around us." Darrin was a camper at Nature Camp from 1975 – 1977. He found out about Nature Camp through his High School when he received a scholarship from the Rappahannock Garden Club in White Stone, Virginia. After his first year at Camp, he was sponsored by the Virginia Federation of Garden Clubs. "I always had a love of nature and plants, but I think that Nature Camp was sort of an epiphany for me. It showed me what all the possibilities could be, formalized it, and taught me the difference between just growing plants and studying plants, or horticulture vs. botany."
During his senior year of high school, Darrin wanted to pursue a career in Botany or other plant sciences. He said he was told by many friends and adults, "You need to get a real job where you can make a good salary, then you can have your own garden or greenhouse as a hobby." He listened to them and spent a long time trying to find his path. When he entered his 30's, "I stopped listening to other people, and trying to make them happy, and finally started following my own heart. It opened up the career path I always wanted, studying and working with plants." Darrin's message to students is "Sometimes you will meet people in your life that will present you with wonderful opportunities that seem to be outrageous and impossible, and you hesitate. At those moments you need to stop thinking of reasons why you can't do this…just listen to that little voice inside and ask yourself, Why not?!!!"
Darrin's "Why not?" moment came in 1995 when he was working on his Diploma of Horticulture at the Royal Botanic Gardens in Kew, England. Just the night before, he had attended a presentation from a co-worker about her expedition to the Atlantic Rainforest in Brazil. The next morning he was sitting with her talking about how much he loved her presentation and would love to see that rainforest. The woman replied, "I am going again in December, why don't you join us?" Darrin said he made all the usual excuses of why he could not go with her such as, "I am a busy student, I don't have the money, I don't know how I would get the time off…"
Her response was "Why not?" Darrin thought about that conversation and said, "This was my 'Why not?' moment." Armed with 'Why not?' he went out and found funding, the Principal let him take time off from the school and related work internship. Darrin was in Brazil for two and a half weeks. "It was the most incredible, pristine rainforest habitat, and it totally changed my career focus from Landscape Architecture to Botany and environmental conservation. I just could not imagine any other way forward. It actually tapped into my childhood dreams where all I ever wanted to do was to explore a jungle forest." Darrin felt Nature Camp helped lead him on this path of discovery. "I think Nature Camp underscored the inter-relationship of everything on the planet: air, water, rocks, all the animals, plants, etc. I never lost that. I always carried that with me, but it was so mind blowing when I hit the Atlantic Rainforest because there was just so much there! It was absolutely spectacular!"
The Rainforest was just one stop on Darrin's journey. He has also botanized in Crete, the Canary Islands, Borneo, Ecuador, Mexico, Puerto Rico, Peru, Thailand, Sultanate of Oman, and Singapore. "I am definitely going to Asia again because I have not been there in over 15 years." Darrin says that some of his fondest memories of Asia are from a year spent in Chiang Mai, Thailand, at Queen Sirikit Botanic Garden where he worked for the Thai Government on behalf of the Royal Family. A 1,600 acre biosphere preserve and botanical garden was being built in the Queen's honor, and Darrin served as facility and program development advisor to the Director of the garden. "I hardly spoke a word of Thai when I first arrived. Fortunately, there were a handful of people that could speak English. With so many others, we mostly communicated with lots of hand gestures and figured things out by kind of playing charades. It was hilarious." When asked where he would like to visit next, Darrin immediately replied Singapore, again. Darrin already had his trip lined up and his tickets purchased over two years ago, but everything was put on hold due to COVID. "I will be making that trip. I want to see the Gardens by the Bay in Singapore. Singapore is amazing".
Darrin is currently the Associate Director of the Arthur and Phyllis Kaplan Orchid Conservatory at OldDominion University in Norfolk, Virginia. Built in 2008, the Conservatory is a $2.1 million structure that contains a 3,000 sq. ft. display house with five cultivation and research glasshouses holding a curated collection of over 1,50 0 orchid specimens and tropical plants. The
Conservatory also holds an onsite laboratory for research into the cultivation of orchid species from seed for use in studying their development and habitat requirements. The centerpiece of the conservatory is a 20 foot high rock wall and waterfall filling a garden pool which serves as a backdrop for tropical plants and orchids. Darrin enjoys passing on his knowledge of plants to lots of people, particularly young people on campus by serving as faculty advisor for the Old Dominion University Botany Society of America student chapter. Of course, he always tells them about Nature Camp!