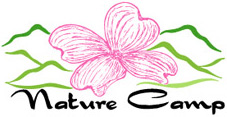 By Philip Coulling, NC Executive Director
I am writing this on the ides of April. It has been eight months since Fourth Session ended and we were getting ready for the start of the 30th annual Adult Session, seven months since a cadre of eager volunteers boxed up the contents of the Education Building for winter storage so that renovations could commence, six months since a record crowd gathered for another wildly successful Fall Hike Day, and exactly three months since registration opened for this summer's youth session. Five days after the first applications were submitted, the United States reported its first case of coronavirus to the World Health Organization. Few could have imagined what the next 13 weeks would bring. Ordinarily at this time of year I would be preparing to mail health forms to registered campers, anticipating the Spring Service Weekend in another month, and looking forward with the staff and scores of campers to the start of First Session one month later. But of course this is no ordinary year.
Anything I might write now about the status of Nature Camp and our summer season would undoubtedly be out of date by the time you receive this issue of the Afterglow in your inbox or mailbox. Despite lingering uncertainties about when restrictions on public gatherings will be eased, social distancing can be relaxed, and folks will feel comfortable and safe resuming some semblance of their more carefree pre-pandemic lives, we know
unequivocally that COVID-19 will be with us for some time to come, and for logistical, jurisdictional, safety, and ethical reasons, we don't know if it will be possible or feasible to hold on-site sessions this summer. Guidance from national, state, and local agencies and authorities will guide our decision-making, but the ultimate question will likely be whether operating Nature Camp this summer can be done without jeopardizing the health of ourcampers, staff, and camp families.
Over the past few weeks, I have participated in an online forum of nearly 3000 camp professionals from across the United States, Canada, and other countries. Nearly all the other members are people I have never met, and I don't even recognize the vast majority of the names. But I have made connections, however ephemeral, with folks who have answered my questions, provided useful resources, challenged me to think out of the box, and inspired me with their dedication, determination, selflessness, creativity, and commitment. I've never considered myself much of a camp person. (Before you rush to judgment, let me clarify: I have for more than four decades been a Camp person—i.e., a Nature Camper.) But one thing I have gained during this pandemic is newfound and newly expanded appreciation for and admiration of those thousands of individuals who believe
with every fiber of their being in the importance and power of camp. And I have never been more proud to be a member of the camp community (or of the Camp community).
What I have come to realize is that yes, this summer will look different, perhaps very different, and subsequent summers may as well. At Nature Camp young people may not have the opportunity in 2020 to slide down the chute at Table Rock or hear the call of a whippoorwill in the middle of the night or gather with friends for a desultory conversation in the Gus Deeds Memorial Pavilion. But camp will endure—and so will Camp. If there
is a silver lining in this awful, frightening, tragic situation, it is that we have an opportunity—well, an opportunity has been forced upon us—to reconsider and reimagine what camp—and Camp—is, to expand the ways in which and the time over which we connect with one another, and to explore new avenues for learning about and fostering an appreciation of the world around us. We are already making plans to take Nature Camp into the virtual realm, plans that will almost certainly materialize whatever the summer holds. There is, of course, no small irony to making greater use of our digital devices to fulfill the mission of Nature Camp, but while we are apart physically, the cyberworld offers us a chance to stay connected—and to build new connections, ones that just might persist once life returns to something like normalcy. And that opportunity excites me.
I cannot speak for the myriad other camps represented in my new online community, but it seems likely that some will thrive, some will just get by, and some may have to close their doors permanently. But I have no doubt that the future of Nature Camp is strong and bright. We have endured other anxious and uncertain springs (such as 1942, when Lillian Schilling and others tried to get a new camp off the ground during the first year of American involvement in World War II; 1952, when Mrs. Schilling had to cancel camp at the beginning  of June because construction of new facilities at Big Mary's Creek had not progressed sufficiently; and 2007, when negotiations to take over ownership from the Virginia Federation of Garden Clubs and the long wait for a new Special Use Permit from the U.S. Forest Service extended into May), and we will endure this one as well.
Thanks to the foresight, generosity, and loyalty of countless members of the Nature Camp Foundation and the greater Camp family, we are poised to overcome the short-term financial hurdles we may face and emerge from this crisis well equipped to continue to inspire wonder, stimulate a lifelong love of learning, and transform lives.
Such is the importance and power of Camp.
May the Lord watch between me and thee, while we're absent, one from another.
---
By Katie Hoffman, Nature Camp, Inc. President
I won't lie. It's been a maelstrom lately—for all of us. COVID-19 has certainly disrupted normal operations for most of us, and Nature Camp, Incorporated is no exception. But amid all of the confusion and consternation, I remain incredibly grateful for the leadership and common sense of Philip Coulling and our board members, who are working hard to try to figure out how to proceed. Philip has been tracking how other camps are handling some of the decisions we will need to make, and on March 31, he shared his findings with the Executive Committee of the NCI Board. In the coming weeks, our committee will organize this information and schedule Zoom meetings for the full board so that we can make some important decisions (See Philip's News from Nature Camp for more on that.)
In other news, the Education Building seems to be moving along at the expected pace, and should be renewed and pretty much ready for use by the time we open Camp again. The new adjustable (!) library shelves are up, and the carpenter has sent plans for the cabinetry in the rest of the building, which is right in keeping with the feel and patina of Nature Camp. There will be a beautiful new vivarium in the lab, where live specimens will be held. The museum will have a new space in the back that will accommodate rainy-day classes and other types of meetings. It's going to be great!
We are entertaining ideas for alternate Camp activities to keep us all connected and entertained during the Time of COVID…more on that soon. Let me end with a special shout out to Ventry, who has had more on his plate than usual this year with the Girls T-house septic system replacement and the Education Building renovations. Thanks for all the extra time and effort, Ventry! And another special shout out to Philip, who has worked with Ventry on those two projects, plus handled the COVID-19 situation like a champ.
Please stay safe, stay well, and keep the faith. When Camp reopens, we will celebrate as a community—there's a place in the circle for all.