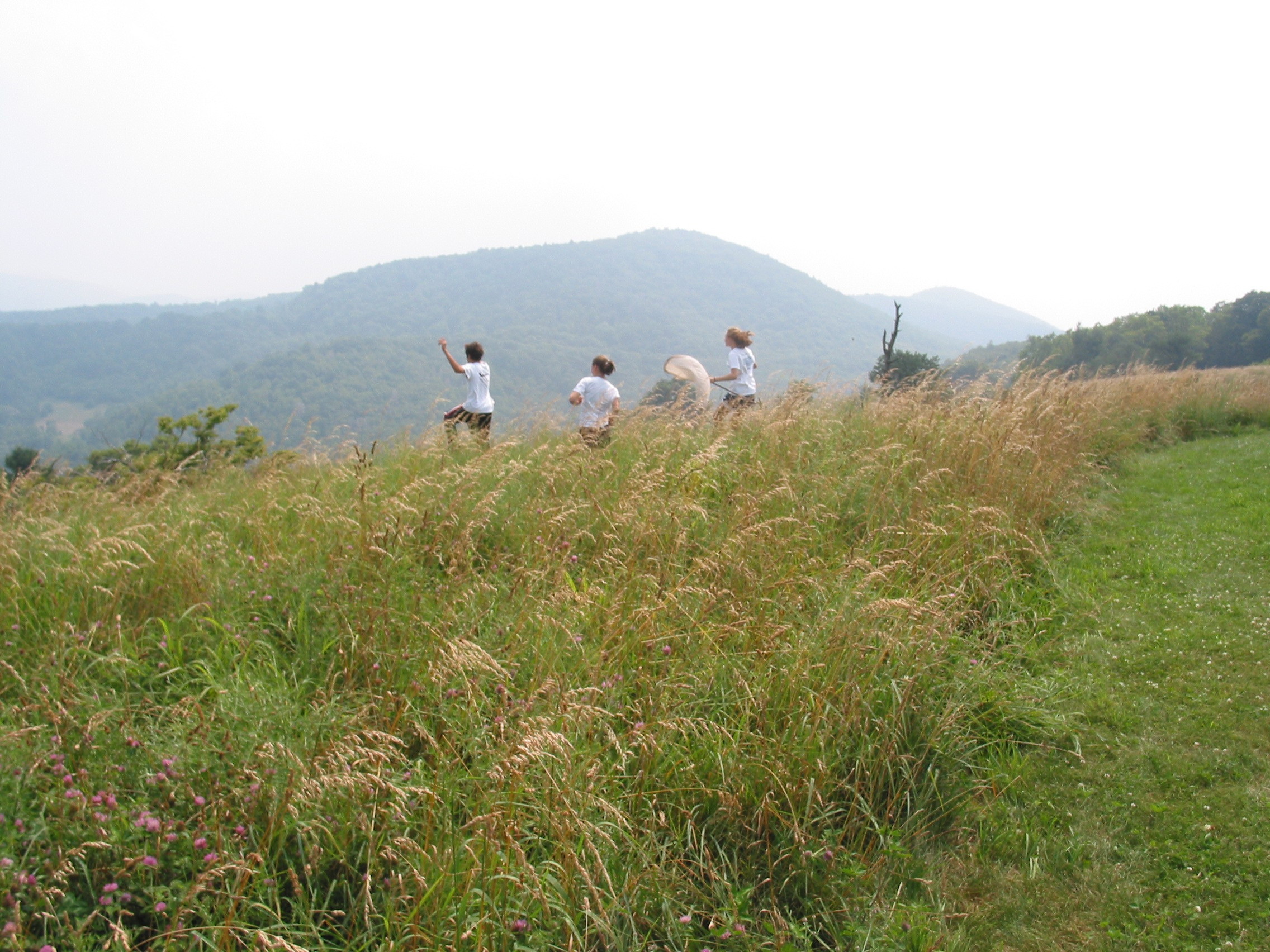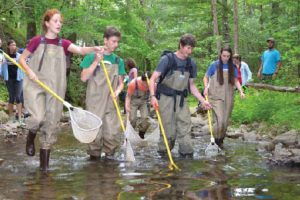 Nearly every session was full, and total enrollment exceeded 350 for only the fifth time in Nature Camp's history! Fredericksburg led the way with a whopping 51 campers, and two cousins joined us from Las Vegas, NV, and Moscow, Russia. Campers and staff appreciated the comfortable new mattresses, and the cooks found it much easier to make bread and pizza dough with the refurbished stand mixer. Geology classes had access to a petrographic microscope, thanks to a generous loan from Washington and Lee University, and discovered the hidden world of beauty in thin sections of rocks. Counselors Tony Walters and Brent Warner introduced several popular and interactive "Repeat After Me" songs, including "The Wishy Washy Washer Woman" and one about David Hasselhoff.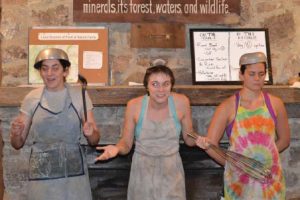 A power outage during the Second Session square dance left us dancing and singing in the dark, prompted emergency preparations led by head cook Eleanor Trott, and evoked memories of the 2012 derecho among the senior staff, but to everyone's relief the lights came back on before Reveille the next morning. The Lux Lopez Memorial Boat Race was held for the first time in many a year and attracted more than a dozen entries and numerous spectators along the course below the Lower Bridge. Evening programs included presentations on wildlife rehabilitation, pheromonal communication in snakes, the aquatic life of Big Mary's Creek (which included a demonstration of electroshocking, or e-fishing), and the first Nature Camp Environmental Design Entrepreneurial Challenge. A record number of 50 campers (nearly half of whom were new) and 25 staff learned about the "Subtleties of Nature" during Adult Session in August.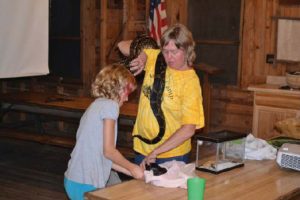 The sublime Gus Deeds Memorial Pavilion immediately assumed a central place in the daily life of Nature Camp. Seldom a class or rec period passed in which the pavilion was not occupied, and caretaker Gary Barker spent dozens of hours carefully selecting and moving stones and painstakingly constructing a lovely retaining wall behind the structure. We are exceedingly grateful to all who contributed funds for this permanent tribute to Gus. It was truly a stellar summer, and Nature Camp thanks the members of the Nature Camp Foundation for your gifts of time, labor, and dollars which keep Camp vibrant and enriching for our current generation of campers and staff.
– Philip Coulling, Director, Nature Camp Calendar of