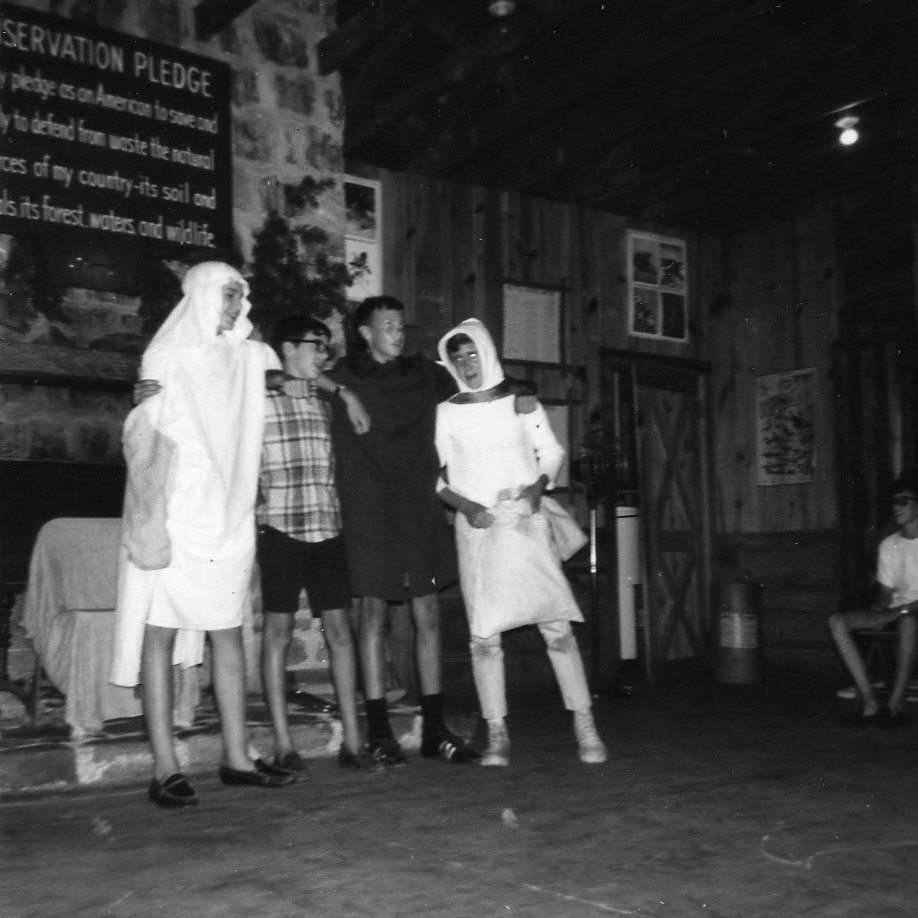 For those of you who are interested in participating, the Nature Camp History Project will begin this fall in earnest. Our initial efforts will include cataloging the documents and recordings in the office at Camp, organizing them, and preparing them for inclusion in the Special Collections library at the University of Virginia. Placing the collection in a university archive will serve two purposes: preservation and availability. The archive has the proper climate?controlled environment for preserving documents, and they will keep them organized and available for anyone who is interested to peruse. We hope to keep as much of a duplicate archive as is practical at Camp, but the main collection will be housed at UVA.
At the moment, I am planning to form a committee to come up with ideas and procedures for collecting desirable documents from former campers, counselors, and friends of Camp. Our primary purpose will be documenting the history of Camp and allowing those who visit the collection to understand the Nature Camp experience from a number of different perspectives. Though we are not yet ready to
collect items from the membership at large, it is not too soon for you to check your stash of Camp memorabilia and see whether you have some of the items we hope to include. We would love to have letters to and from campers, report notebooks, old tests, and artwork. We also seek photographs, but we will only be able to accept them if the people in them can be identified at least by group (e.g., Limnology,
second session, 1975) and if the approximate dates and locations can be given. Once we determine exactly what items we have in the Camp office, we may also request specific editions of Woodland Echoes.
The oral history project, which will be a central element of the documentation effort, is in the planning stages. Our goal is to begin training people this winter or late in the spring, and to begin interviewing as soon as possible after training has been completed. Please do not simply go out and record folks, as we want to make sure that all of our recordings are done in a manner that allows us to include them
in the archives. If you are interested in being trained to interview, please contact me at hoffmankatie@rocketmail.com. In the next couple of months, we will be posting an "Oral History Candidate Nomination" form on the web site. Anyone who wants to nominate someone to be interviewed may do so. We will, of course, interview as many people as resources allow.
Look for more information on the Foundation web site soon.
Katie Hoffman, Historian