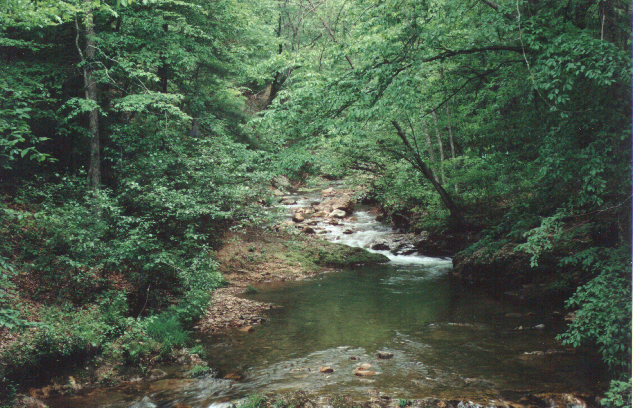 Reminds me of being alone on a rooftop
in the middle of the night on a Tuesday.
Two katydids call to each other,
buzzing and humming like maybe they're long lost friends.
I wonder what they're saying.
I wonder what they would say.
I wonder how it feels to be the creek
flowing over the rocks
or the breeze or the clouds
or an ant at the bottom of a tree.
Or the tree.
I'm trying to hold on to the place
and the feelings and the sounds.
You cannot hold Camp in your pocket,
you can't bring all of it home.
You cannot ask the creek to wait for you.
You cannot beg a hemlock to keep on living when it's already dead.
I am not ready to go back
to polished floors, coffee, or air conditioning.
I am not ready to go back
to a place where I can't hear crickets and frogs at my window at night.
I imagine my heart beating in my chest
but it's shaped like the dogwood flower.
– Mollie W.
(Published in the First Session 2017 issue of Woodland Echos)