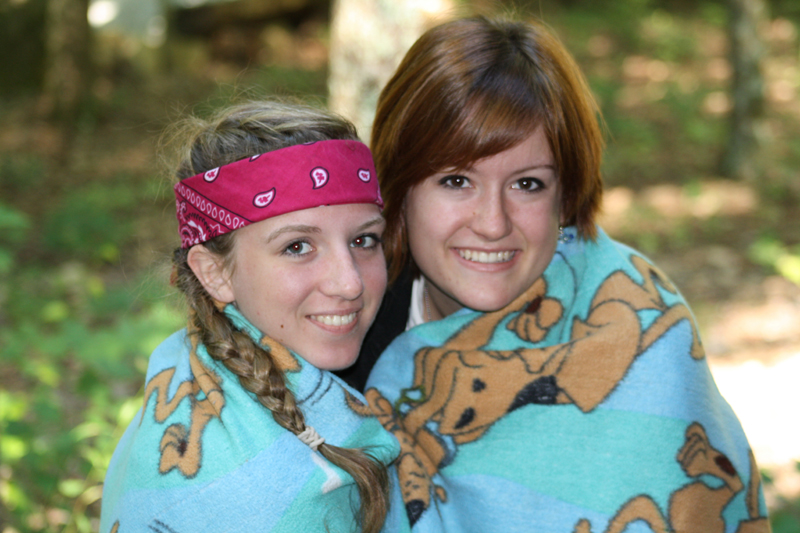 We are pleased to again be holding what has become our annual "sneak-peek' opportunity for prospective Nature Campers on the middle Saturday of 3rd Session this year.
     Last year's event was well-received, with nearly 50 visitors joining us. The benefit of hindsight as well as notes of thanks received from attendees tell us the day is extremely helpful, especially for soon-to-be 4th session first-timers and their parents/grandparents. Seeing Camp's setting and surrounds; touring the bunkhouses, outdoor classrooms, educational buildings and the L.S.; making connections with enthusiastic resident-campers, and sampling a class in Big Mary's Creek and on the Buttermilk Springs trail – not to mention meeting Flip, some of the counselors, and Amy Beaird – are all valuable touch points for those that make the day trip.
     "Orientation" yesterday was great!! Most important, (our) new camper came away with a good feeling; "Nature Camp is 'cool', I just hope I can 'make 'friends!"
     This year we encourage you to support Prospective Camper Day by sharing news of the opportunity with all those in your network involved in middle school education – teachers, librarians, nature center and after-school program administrators, etc. It would be especially helpful to us to cast a wider net for rising 5th & 6th grade boys and girls of every stripe – this being initial entry age for our camp population and the cohort (4th Session) whose ranks tend to fill up more slowly each year than the others.
     We'll be posting about Prospective Camper Day on Camp's website and Facebook page, as well as PBS station announcement boards and websites across the state starting in early June. Fliers will also be available, so please reach out if you would like a small supply to share.
     Feel free to be in touch for further information, and to offer suggestions or assistance – sphomer@comcast.net; tel 703.405.3763
 – Stacy Luks, Board member for Publicity and Promotions, Nature Camp, Inc.