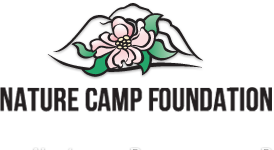 The Nature Camp Foundation is seeking a 15 hour-per-month membership database administrator to support the Foundation board's communications with members, alumni and friends. Responsibilities include maintaining accurate addresses and participation history in the database; running reports and mailing lists; and generating donor correspondence.
This is a contractor position (not employee), and all work can be done virtually (work from home).  Monthly pay of $300 is based on an average of 12-15 hour per month, with a flexible weekly time commitment.  Candidates must be able to work without direct supervision, and have CRM or donor database experience. Familiarity with eTapestry is a benefit.
Please send your resume to manager@naturecampfoundation.org by April 24th.
Ongoing Database Management: Maintain good data-quality that ensures the highest level of mail and email effectiveness, in keeping with business practices and donor preferences.
Create and update records at the request of board members and program managers
Ensure consistent coding practices including mail preferences, affiliations, salutations, recognition names, and other data critical to donor relations
Conduct 6 imports a year to capture participation in Camp, Events and Volunteer activities
Run NCOA file updates and other data quality reports quarterly
List Generation and Reporting: 
Prepare mailing lists for appeals, invitations, and newsletter mailings (3 or 4 per year)
Create and edit reports and queries as needed
Help board members prepare the Honor Roll of Donors for the annual report
Maintain orderly report and query environment
Donor Correspondence:
Print and mail donor tax receipts weekly