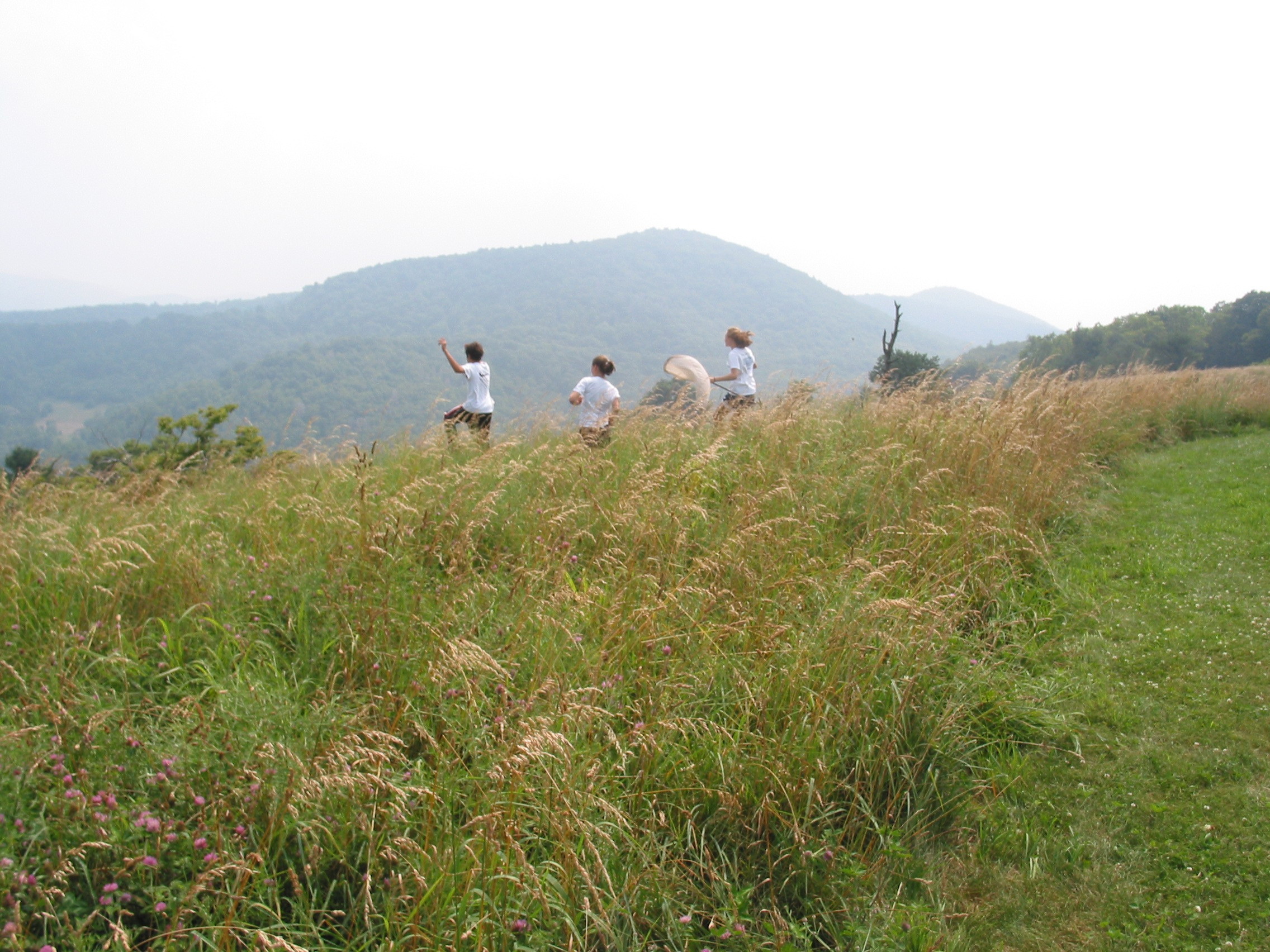 While snow continues to blanket western Virginia in early March, planning for the summer sessions at Nature Camp is well underway. The number of camper applications already exceeds the total for all of 2014, and with the exception of Second Session, where only a few spaces remain available for boys, all four
sessions are full. This year for the first time we offered the option of submitting an application electronically via a pdf form, and although a few kinks in online registration remain to be worked out, those who took advantage of this method seemed to appreciate the convenience. Tuition payments may also be made online now using a credit card, debit card, or PayPal account. About a third of applicants choose the entirely paperless route. (Welcome to the 21st century!)
NCI and NCF have implemented a new procedure for requesting and dispensing funds for Nature Camp every year. In addition to funding materials and food for Service Weekends and making an annual donation to Camp's scholarship fund (which supports tuition reduction to campers in need), NCF has awarded Nature Camp a generous grant for several capital improvements in 2015, including new mattresses; upgraded LED lighting in the LS, bunkhouses, and T-houses; an automatic chlorinator for the swimming pool; and additional kitchen equipment. We'll be busy spending money this spring so that Camp will be in even better shape this summer. Many, many thanks to all of those whose financial contributions to NCF made this grant possible.
Finally, we are pleased to announce two new inductees into the Roll of Honor, which recognizes persons who have made extraordinary, non-monetary contributions to Nature Camp. Although Dr. John "Rob" Marsh has officially been Nature Camp's physician for only a few years, he has effectively served in that capacity for over a decade. Dr. Marsh and his associates always find the time to treat campers and staff with illnesses and minor injuries during the summer, and he makes himself available even after hours to consult with our long-time emergency medical technician, Amy Beaird. Recently named the 2014 Country Doctor of the Year, Dr. Marsh retired from service in the U.S. Army's Delta Force (where he distinguished himself with honor and courage during the "Blackhawk Down" incident in Mogadishu in 1993) to private practice in the village of Middlebrook in the mid-90s. Three years ago, he opened a second clinic at White's Truck Stop (conveniently closer to Nature Camp).
Our second inductee is David Somers, who for many years has owned the house at the end of Nature Camp Trail (the old Cash farm). A law enforcement officer with Virginia State Parks, Mr. Sommers maintains this property primarily as a vacation home, but he graciously welcomes Nature Campers in his absence. He regularly mows a path around the perimeter of the "meadow," which is a popular destination for early morning birdwalks, field trips for many classes, and games of Capture the Flag during rec periods. We thank both of these gentlemen for their thoughtfulness and generosity summer after summer.
– Philip Coulling, Nature Camp Executive Director