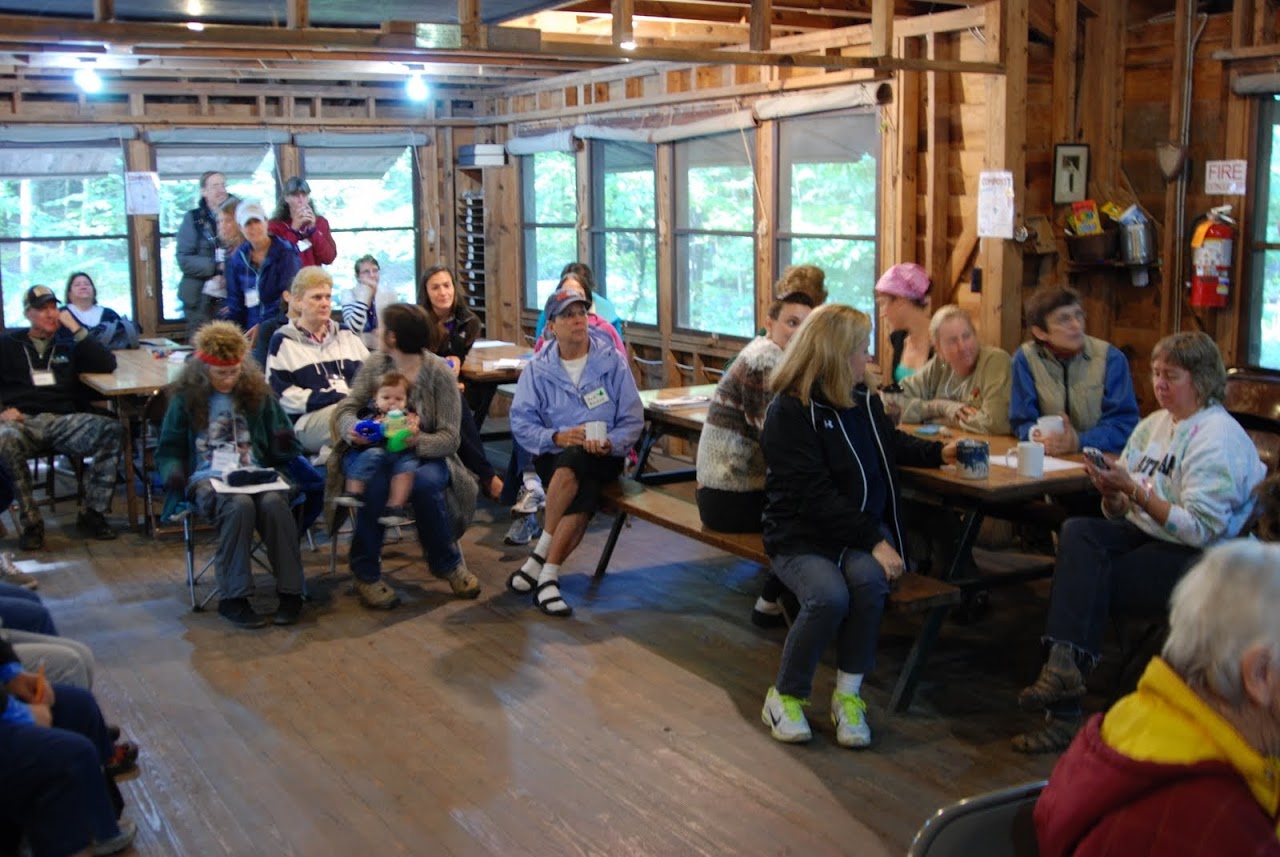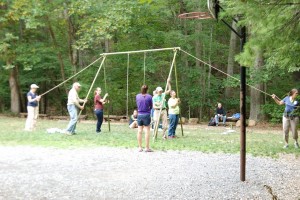 Issue #4 of The Afterglow, from September 1989, included this announcement from Dot Wilbur-Brooks: Some of you will remember that back in the mid-1970s, Nature Camp had a session for adults the week before First Session. Many of us have wished for years that there were adult sessions. Now is our chance! On June 9, 1990 Nature Camp will open for a three-day camp session for adults only. We'll call it the Nature Camp Ecology Workshop. Don't miss this opportunity to refresh your memory and learn more about our natural environment. There will be classroom instruction in the basic area of natural sciences.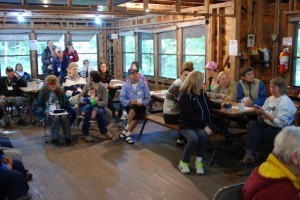 But most importantly, individual subjects such as ornithology, geology, and forestry will be mixed with field trips to nearby unique natural areas where on-site discussions will mesh ecology and conservation….
Once again you can run around with a butterfl y net, or look under rocks in the creek for aquatic larvae, or walk to Buttermilk Springs to study ferns.
This year marks the 25th Adult Session since Dot re-initiated this annual event as one of the flagship activities of the then fledgling Nature Camp Foundation. Although the format of the weekend has changed slightly over the past quarter century, the purpose and scope of the session remain the same: to gather with like-minded individuals to reacquaint ourselves with the environment in and around Nature Camp and to learn new ways of experiencing and appreciating the natural world. Each summer's session typically has a focus, but as a way of marking this milestone, this year's theme-without-a-theme will be "Back to Basics," with an emphasis on fundamental natural history and skills of observation and identification. Join us June 6-10
for three full days of investigating the plants, birds, insects, reptiles and amphibians, mushrooms, stream life, ecology, and geology in and around Nature Camp. Other activities will include nature drawing and journaling, making deerskin drums, reflective writing, enameling nature silhouettes on copper disks, stargazing and planet gazing (Jupiter, Saturn, and the moon will all visible— weather permitting), and the always popular Appalachian string band workshop. The weekend will culminate with an all-day field trip to the Apple Orchard Mountain area of Bedford and Botetourt Counties, a landscape with rich botanical, avian, and herpetological delights.
See photos from last year's Adult Session:
https://picasaweb.google.com/DordyS/NatureCampAdultSession2013?authkey=Gv1sRgCJWC39KA2_2wigE
https://plus.google.com/photos/105289606409382443960/albums/5914762310322469729
Photo credits : George Sproul, Amy Gonzolas
More information and a registration form are available on the Nature Camp website (www.naturecamp.net) or by request from Executive Director Flip Coulling (director@naturecamp.net; 540-460-7897). We hope to see you in June!