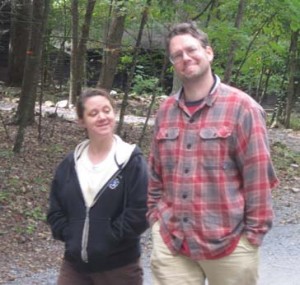 Wedding Bells are ringing for our very own Camp director Philip Coulling. He has finally found a wonderful woman to put up with him, Sandra Hayslette, and she said YES!! Sandra also has a beautiful daughter, Celie Hayslette so Flip will be getting two wonderful women in the deal. A lucky trio.
Family news keeps rolling in from the Hutton clan, with four future campers lining up. Cammie and Church Hutton welcomed their first child, Lanier, in June 2011. She was preceded a month earlier by Cooper, son of Charlotte and Austin Cox. But George and Liz Hutton will likely get one to Camp before those two, since Annie was born in June 2010. Young Henry followed her in December 2011.
On Feb 3rd Eric and Kat (Bronson) Latham welcomed their daughter, McKenna Hope Latham to their family. Congratulations!!
Nell and Todd Fredericksen are expecting again. In May of this year, right around Service Weekend she will become the "mother" of a baby Paso Fino foal. Baby pictures will be available at Service Weekend!!!